L

etter of thanks




Author: Wu Shi'an, Quality Department, Vietnam Business Division





Dear Mr.Xu and colleagues from Bonsen

:

Good morning

!





In the last few days of the end of the year, Vietnam

Division

was busy working with

Year-end inventory

in 2021.This year is also the last day of 2021 for us volatile and volatile due to the epidemic and a difficult market economy.On this day, we received a New Year congratulatory letter from Mr.Xu,

what make us

surprising and happy.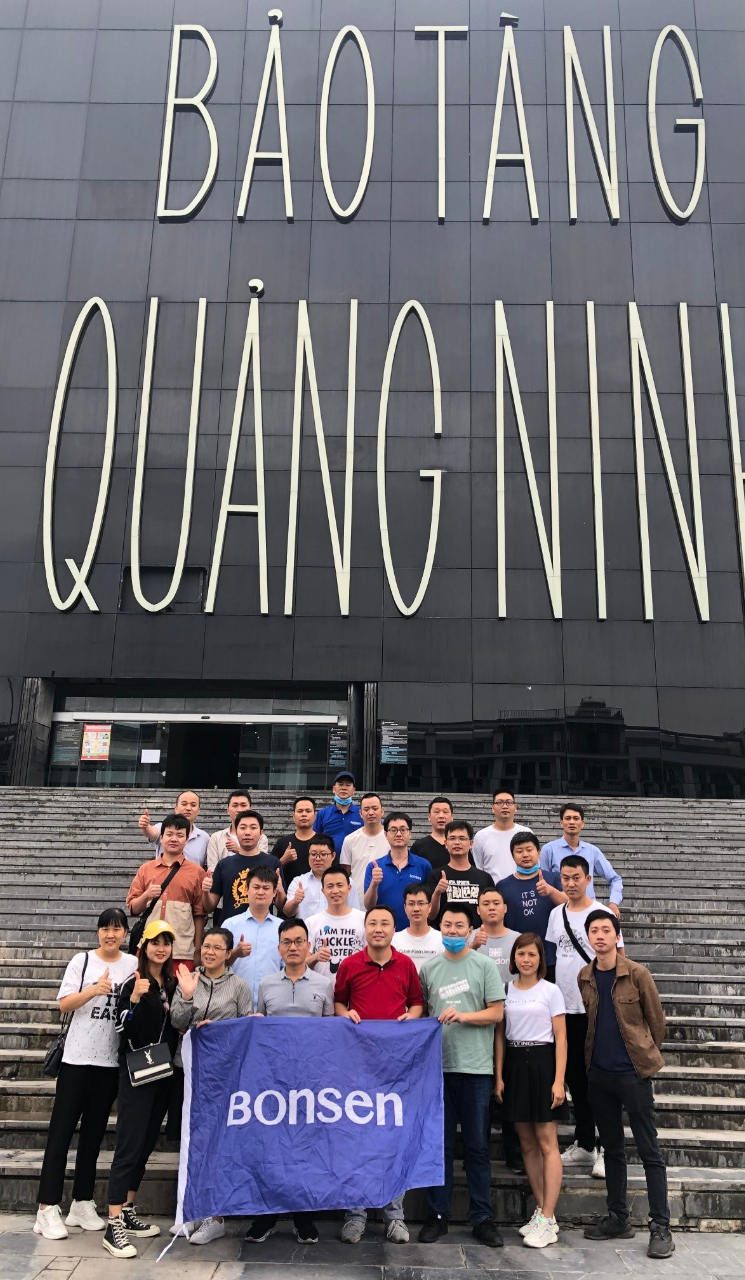 First of all, please allow me, on behalf of all the staff, to express my heartfelt thanks to the chairman and all my colleagues.I wish you my colleagues a happy New Year, good health and a happy family!
After reading this letter, we felt the care and encouragement of the chairman and the leaders.We
just
like a family, have not met for a long time, been waiting to get together.This is also the driving force for each member of us to strive hard and move forward.
Looking back on 2021, we are very happy to welcome Xu and Chen to Vietnam
Division
at the beginning of the year.
Due to
the serious epidemic,
we
originally planned to make a lively New Year date,
also had to cancel.We promise that next spring, in a near future, when the epidemic eases, we will meet again in Vietnam
Division
.
Personally, I still remember the days touched by Xu and Miss Chen in Vietnam.We have the honor to attend the training class for local cadres.The lecturer of the first course was delivered by
Xu. He gave us enthusiasm and attention and guided us to complete the course successfully.Just like the Spring Festival activity of "planting trees" in the early spring of 2021, everyone is looking forward to harvesting sweet fruits in the near future and living up to the expectations of the leaders.Therefore, we strive to improve ourselves, improve our skills and management level, and hope to reach the level of
Bonsen in Dongguan
.Although we know that the process will be full of hardships, when we see the results, we know that it is the best reward for our hard work.During that period, we had a lot of new projects to be completed, increasing new plans, job changes, and so on, which made everyone full of concerns about whether they could meet and achieve the goal. However, with the support of Xu and everyone, I am very glad that we not only successfully completed the goal and made a great breakthrough.Thank you to
Xu for your guidance and your support with all your colleagues!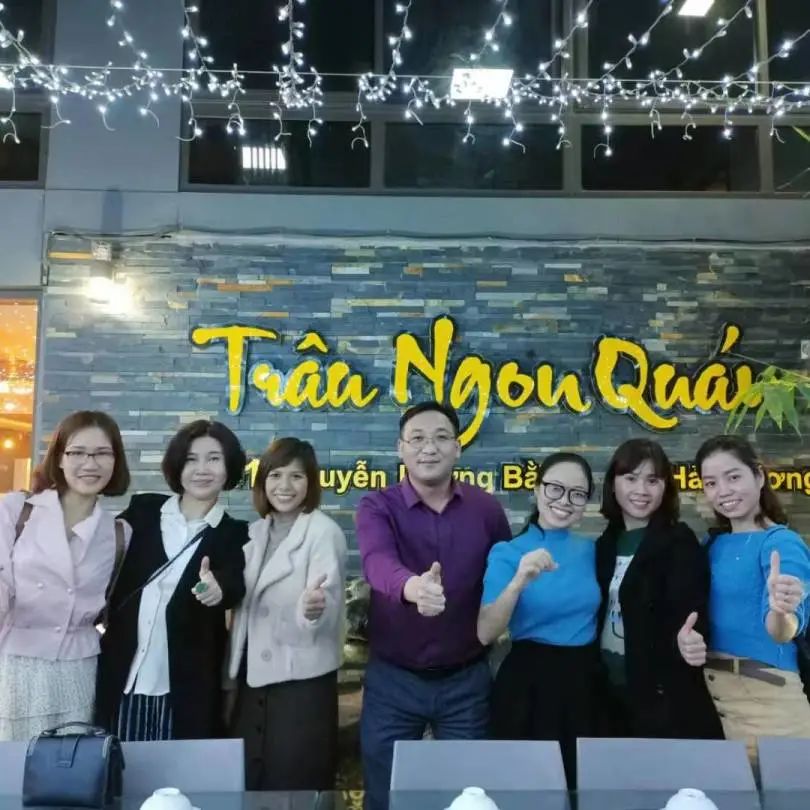 Enter the New Year amid the interweaving of difficulties and opportunities.We will continue to promote the achievements achieved results around the production concept of "rules bring safety, quality, timely and efficient", and strive to achieve the improvement of sales objectives, quality indicators and other objectives.In the new economic situation of 2022, we will still face many difficulties, and there are still many challenges ahead.We can't change the reality, but with the united efforts of every employee, we will continue to uphold the values of "customer first,
keep innovation
,
keep study
, justice and win-win", work together in the New Year, grow together with
Bonsen
!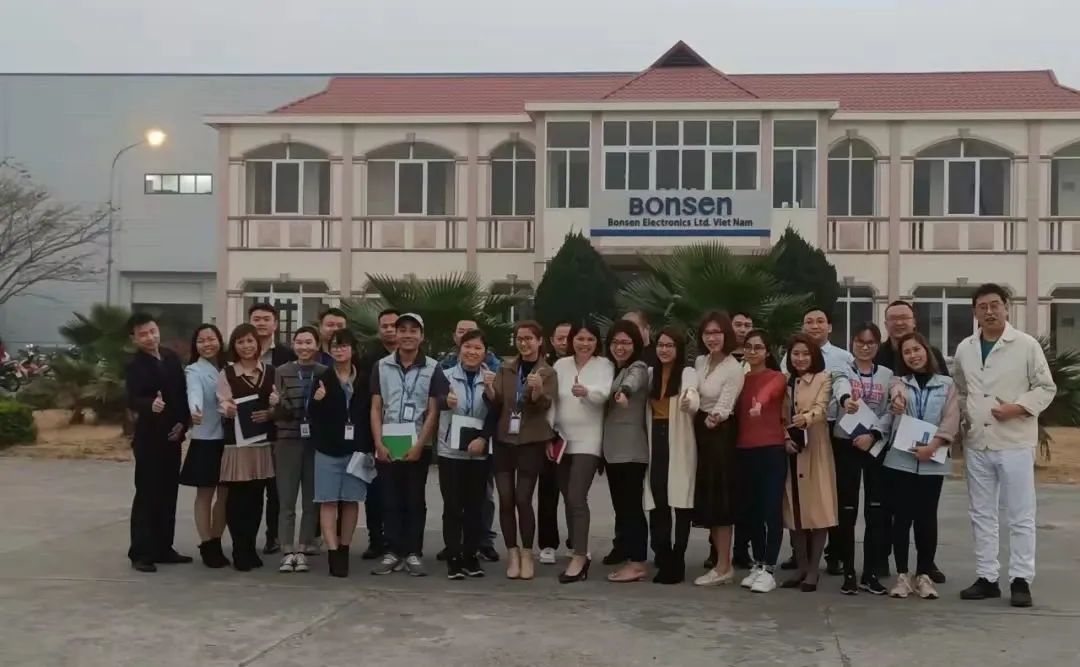 The New Year is just ahead, and there are six Chinese cadres who cannot reunite with their families: Lai Saidong, Zhang Shunxing, Li Xiong, Zhu Pengtao, Yan Xiaoyang and Li Yuan.I hope you can be Vietnam
Divison
is your second home, and we are a family. For the six brothers, we will invite you to spend the Spring Festival together according to the customs of Vietnam.
So
Xu and colleagues and
their
families in Dongguan
could rest assured
!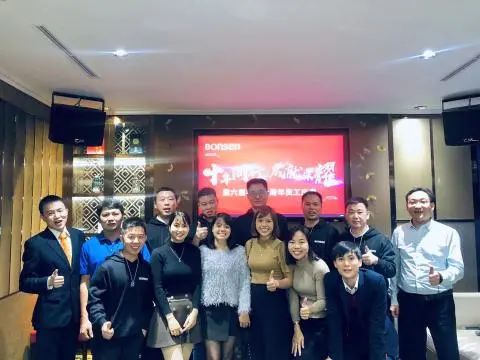 S
pring is coming.I believe that we will have a chance to meet soon after.
Finally, I wish all the company leaders and
Bonsen
'
s
colleagues in Dongguan have a warm spring, a happy New Year, and everyone can overcome the epidemic with a healthy body.
H
appy new year!